General Resources
The BEC Exam Guide has compiled a variety of useful (and mainly FREE!) resources for you. They will help you develop and practice your listening, writing and reading skills – skills you need to help you do your best in your exam.
Listening Resources
Tune your ear for the listening exam with free resources.
Podcasts –  to practice listening and improve vocabulary regularly and for short periods.
The British Council provides you with a great opportunity to practice your Business English listening skills and prepare for your exam. The website gives you a good choice of business topics to listen to. The podcasts are similar in length to the listening questions and there is, of course, a variety of accents. The listenings are for B2 level, so they are perfect for people preparing for the B2 Vantage exam. However, if you are preparing for either the B1 Preliminary exam or the C1 Higher exam they are also useful.
That is not all, they also offer you up to three tasks to do for each podcast. The tasks vary for each podcast. Some though are general listening comprehension questions similar to Part 4 in the B1 Preliminary Exam and to the B2 Vantage Part 3 and C1 Higher Part 3, there are gap-fill exercises similar to the note-taking tasks in all three of the BEC exams and there is even a task which resembles Part 2 in the B2 Vantage exam.
Down to Business English – improve your listening skills and business vocabulary.
The podcasts are long, usually around twenty minutes but this includes an informal introduction, the discussion topic AND explanations of some of the key vocabulary used in the discussion. What I like about this is that everything is done through the podcast so you are listening all the time! There is a free audio script to download for each podcast, although you have to complete a form with some personal details to access it.
It has been producing free Business English podcasts since 2010. It is run by three English language teachers. Two of them have North American accents and one of them has a British accent. The format is that two of them discuss topical business subjects. They speak a little slower than normal speech so the podcasts are useful for all levels.
There are two different types of exercises to help you practice understanding spoken Business English.
The first section is audio only, and focuses on identifying individual words which sound very similar. This is useful to improve your listening comprehension of individual words.
The second section consists of video-based exercises. The videos each one has five multiple-choice questions to test how well you understand spoken English. They are similar to Part 4 in the B1 Business Preliminary listening test, and Part 3 in the B2 Business Vantage and C1 Business Higher listening tests.

English In Ten Minutes – improve your listening skills and your vocabulary.
You can download the podcasts to listen to on the move and you can also download worksheets for each episode. A worksheet includes:
A summary of the episode.

A full transcript of the conversation, with footnotes explaining the best language.

Comprehension questions (similar to Part 4 in the B1 Preliminary Exam and to the B2 Vantage Part 3 and C1 Higher Part 3).

Exercises with the highlighted language.

Discussion Questions.
It is made by an English Language Teacher and has 125 episodes. The podcast discusses general English topics not professional ones but it is useful practice for your listening especially because you will hear several accents. The teacher who runs it is Australian, his wife is American and they often have a guest on the podcast. They do a lot of travelling so you can also learn a lot about the world as you listen.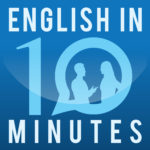 British Council Learn English Website – practise your listening skills, improve your understanding and build your vocabulary.
This website has listening resources for B1, B2 and C1 level with a good mixture of professional English and general English listening exercises.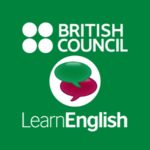 Improve your writing fast. It's free.
1) Practise writing English
2) Get your grade in seconds
3) Look at the feedback and make changes
4) Keep improving!
Write & Improve is a free tool for learners of English that marks writing in seconds. It is provided in association with Cambridge English.
Grammarly – to develop your writing skills and your style while improving your vocabulary and spelling.
Grammarly is a fantastic free tool which will help you develop your writing because it works like an English teacher (except it is free!) The BEC Exam Guide has been so impressed with this tool, that there is now an article about it here.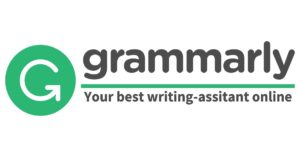 This website has writing resources for B1, B2 and C1 level with examples and tasks to help you write a variety of documents,  including emails, reports and proposals.
B1 Preliminary Students – British Council –English for emails.
This material is for A2-B1 students. For B1 Preliminary students I recommend Units 4-9. There is a useful mixture of vocabulary, grammar and organisation material.
British Council Learn English Website to practise your reading skills, improve your understanding of the language and build your vocabulary.
Business magazine – find out about business topics and issues at the same time. This is most useful for B1 Preliminary and B2 Vantage students.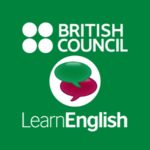 English Short Stories For Intermediate Learners
This collection of stories has been well-designed to improve your confidence in reading. The author gives you advice on how to read in English and a "six-step plan" about how to use the book. I think this is very useful because it makes reading an active process. There are 8 stories each with 3 chapters. At the end of each chapter there is a short summary so you can check you have understood the general idea AND 5 multiple choice questions (similar to B1 Preliminary Part 5, B2 Vantage Part 3 C1 Higher Part 3). This helps you check your understanding without stopping during the chapter.
There are thrillers, crime, history and science fiction stories. I enjoyed My Friend, The Supercomputer and A List of Lies.
The stories have been designed for B1-B2 level English language learners. I think that B2 level might find them a little simple. However, if your objective is to practice and to enjoy reading without stopping then this book will work well.
If you read these stories using a Kindle or Kindle App you can use a free English dictionary too so, if necessary, you can check new vocabulary quickly and without translating.
This book is available for FREE with Kindle Unlimited and Amazon Audible.
If you would like exam-specific resources as well, please click on your exam.